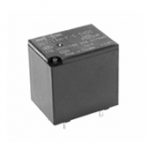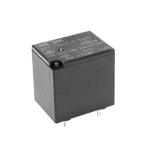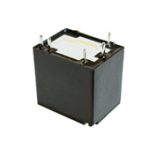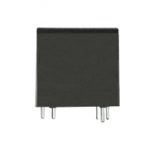 Heavy duty sugar cube relay with 20A 120VAC, 16A 240VAC, TV-8 rating.
UL & VDE safety approval.

Optional for flux free, sealed type and sealed type wa shable cover, SPNO, SPDT contact configuration.

High CTI 250 material or product comply with IEC 60335-1 are available.

High performance PCB power relay for motor control, compressor control, home appliances.
RoHS Compliant.
Optional for halogen free version.
Ordering Information
| | | | | | | | | | | | | | | | | |
| --- | --- | --- | --- | --- | --- | --- | --- | --- | --- | --- | --- | --- | --- | --- | --- | --- |
| 207 | | □ | | □ | – | 1A | | H | – | □ | – | C | | □ | | □ |
| 1 | | 2 | | 3 | | 4 | | 5 | | 6 | | 7 | | 8 | | 9 |
| | | | |
| --- | --- | --- | --- |
| 1. | 207 | — | Basic series designation |
| 2. | Blank | — | Standard type |
| | H | — | High power type |
| 3. | Blank | — | Standard type |
| | A | — | Double pin type |
| 4. | 1A | — | Single pole normally open |
| | 1C | — | Single pole double throw |
| 5. | C | — | Contact material AgNi |
| | H | — | Contact material AgSnO |
| 6. | Blank | — | Standard type |
| | F | — | Class F |
| 7. | C | — | Flux tight |
| | V | — | Sealed type |
| | S | — | Sealed type washable |
| 8. | Blank | — | Standard type |
| | E1 | — | Comply with IEC 60335-1 |
| 9. | □ | — | Coil voltage (please refer to the coil rating data for the availability) |
Description
Outline (L×W×H) mm
21 × 16 × 20.6
Contact configuration
1A
Max. Allowable Contact current(A)
17A
Contact rating
Resistive load
NO: 17A 240VAC
Coil voltage
DC
3 ~ 48V
AC
——
Power consumption
DC
0.4W
AC
——
Life expectancy
Mechanical(Min.)
1×107
Electrical(Min.)
1×105
Dielectric strength
Open contact
1000VAC
Contact and coil
2500VAC
Contact circuits
——
PC Board Layout