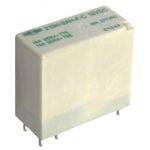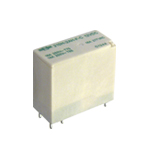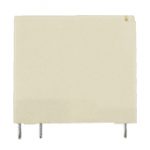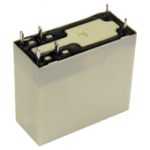 12A/14A/16A miniature PCB Power Relay.
Contact gap can be greater than 1.85 & 2.1 mm.
Conforms to European photovoltaic standard IEC 62109-1.
Coil holding voltage can be reduced to 45~60%(for 210),45~55%(for 210H) V of the nominal coil voltage for saving energy.
High performance PCB power relay for photovoltaic power generation systems (solar inverter).

Complies with RoHS-Directive 2011/65/EU.
Ordering Information
| | | | | | | | | | | | | | | |
| --- | --- | --- | --- | --- | --- | --- | --- | --- | --- | --- | --- | --- | --- | --- |
| 210 | | □ | – | 2A | | H | | □ | – | □ | – | C | | □ |
| 1 | | 2 | | 3 | | 4 | | 5 | | 6 | | 7 | | 8 |
| | | | |
| --- | --- | --- | --- |
| 1. | 210 | — | Basic series designation |
| 2. | Blank | — | Standard type |
| | H | — | High power type |
| 3. | 2A | — | Double pole normally open |
| 4. | H | — | Contact material Ag alloy |
| 5. | Blank | — | Contact gap ≧1.85mm |
| | 1 | — | Contact gap ≧2.1mm |
| 6. | Blank | — | Standard type |
| | F | — | Class F |
| 7. | C | — | Flux tight |
| 8. | □ | — | Coil voltage (please refer to the coil rating data for the availability) |
Description
Outline (L×W×H) mm
29 × 12.5 × 25.1
Contact configuration
2A
Max. Allowable Contact current(A)
16A
Contact rating
Resistive load
12A 250VAC (210),14A 250VAC、16A 250VAC (210H)
Coil voltage
DC
12V
AC
——
Power consumption
DC
1.4W (Holding:0.29W)
AC
——
Life expectancy
Mechanical(Min.)
1×105
Electrical(Min.)
3×104
Dielectric strength
Open contact
1500VAC
Contact and coil
5000VAC
Contact circuits
2500VAC
PC Board Layout