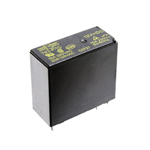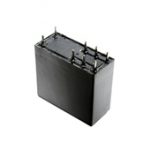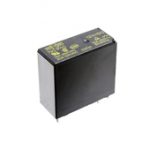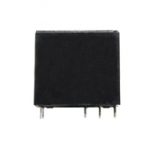 High rating general purpose miniature PCB Power Relays.
Optional for 700mW coil and 530mW coil.
5mm planning 16A TV-10 ideally form high inrush current breaking application for UPS, power supply and Heading Element control of Home Appliances, and lighting controls.
High dielectric strength 5000V between coil and contacts, 1000V between contacts.
Optional for sealed flux free & sealed washable types.
RoHS Compliant.
Ordering Information
| | | | | | | | | | | |
| --- | --- | --- | --- | --- | --- | --- | --- | --- | --- | --- |
| 793 | – | P | – | 1A | – | □ | – | □ | | □ |
| 1 | | 2 | | 3 | | 4 | | 5 | | 6 |
| | | | |
| --- | --- | --- | --- |
| 1. | 793 | — | Basic series designation |
| 2. | P | — | PCB terminal |
| 3. | 1A | — | Single pole normally open |
| | 1B | — | Single pole normally closed |
| | 1C | — | Single pole double throw |
| 4. | Blank | — | Standard type |
| | F | — | Class F |
| 5. | Blank | — | Flux tight |
| | V | — | Sealed type |
| | S | — | Sealed type washable |
| 6. | □ | — | Coil voltage (please refer to the coil rating data for the availability) |
Description
Outline (L×W×H) mm
29.5 × 13.5 × 26
Contact configuration
1A, 1B, 1C
Max. Allowable Contact current(A)
16A
Contact rating
Resistive load
16A 240VAC
Coil voltage
DC
3 ~ 100V
AC
——
Power consumption
DC
0.7W, 0.53W
AC
——
Life expectancy
Mechanical(Min.)
1×107
Electrical(Min.)
1×105
Dielectric strength
Open contact
1000VAC
Contact and coil
5000VAC
Contact circuits
——
PC Board Layout